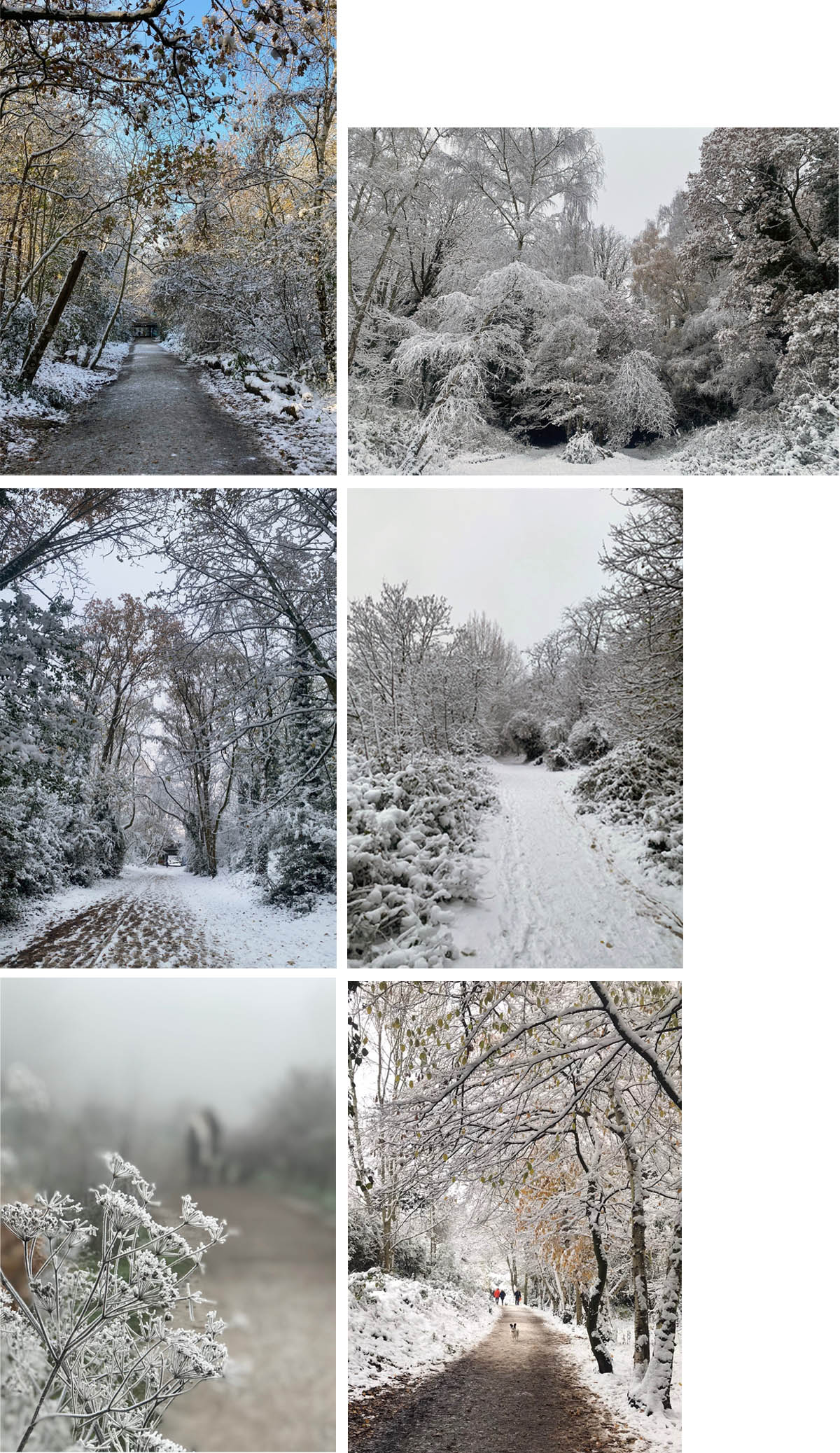 Support the work of the Friends, by buying our packs of Christmas cards.
Naturally all pictures are taken on the Parkland Walk. Thank you to all who submitted photos. This year's selection includes offerings by Gary Duffield, Danielle Mustarde and Simon Olley. Please do submit any pictures you take this coming winter so you too can be in with a chance of having your photos published and receiving complimentary packs. 
The cards are blank inside and sold in packs of 6, comprising one of each design, with envelopes. The price is £5 per pack including p&p.
Choose the number of packs from the dropdown button to pay by PayPal. Please note we're getting feedback that PayPal is not processing credit cards unless the customer has a PayPal account or registers for one.
As an alternative you can make a BACS payment instead to our account: The Friends of the Parkland Walk, Sort code 20-91-79, Account 50117862. If you do so please identify your payment with '2packs' (or however many you are paying for) and confirm your purchase in an email to
Or you can send a cheque payable to The Friends of the Parkland Walk to The Treasurer, 67 Palace Gates Road, London N22 7BW. Again, to ensure your order is processed promptly please confirm your purchase in an email to
An additional pack will be added for orders of 10.